Medicine and law, a necessary dialogue

Sumptuous book launching event and debate meeting focused on health law topics

STOICA & Asociatii together with publication house Wolters Kluwer, with support of Legal Research Institute of the Romanian Academy and The Diplomat - Bucharest organized a sumptuous book launching event and debate meeting focused on health law topics on February 20, at the Romanian Academy - Academics Club. Personalities from both legal and medical world like PhD. Professor Ion Turcu, Academician Ioanel Sinescu, Academician Laurentiu M. Popescu, PhD. Professor Valeriu Stoica, PhD. Professor Crina-Julieta Sinescu, PhD. Professor Vladimir Belis, MD. Vasile Cepoi, MD. Mircea Cinteza, Mr. Dan Stoica, Director with Wolters Kluwer gathered to discuss about current legal and medical aspects, public health insurance contract issues, professional obligations and liability, bioethics. "Between law and medicine there are many more connections than someone is tempted to believe. Law accompanies human being before birth, for example, from conception and sometimes, beyond death. Who else does that? Medicine. That is why, between law and medicine there are many bridges. I think these two are the only professional areas observing man from conception to beyond the passing or in eternity" said PhD. Professor Valeriu Stoica, STOICA & Asociatii. "No one may be compelled to become a doctor. No one dreams to become patient. No patient conceives putting his life in the hands of the doctor. Not every death of a patient is because of the doctor. Not every doctor's mistake should remain without consequences." added PhD. Professor Ion Turcu. "I wonder if, the next book immediately after this one on health law shouldn't be about the health of law - by someone courageous and righteous enough, by law meaning proper administration of justice" continued Academician Laurentiu M. Popescu, President of the Romanian Academy, of Medicine Department. "Medical system must be provided, shall be provisioned with all tools of modern medicine and here I mean technology, location, medical practitioners in the health system and all things making such a system functioning properly. Normally, if all this are not beforehand fulfilled, the term malpractice is pointless before proving it." said Academician Ioanel Sinescu, Rector UMF Carol Davila Bucharest. "It is no accident that besides the three pillars invoked here by Professor Sinescu, namely education, justice, health, we have today in this panel, a fourth pillar: technology." added Mr. Dan Stoica, CEO with Wolters Kluwer Romania. The debate took place with the occasion of the official launch of electronic version (eBook) of the book "Dreptul sanatatii. Frontul comun al medicului si al juristului" written by PhD. Professor Ion Turcu and published by Wolters Kluwer. This unique work of Romanian law doctrine treats with great scientific legal accuracy the current issues a doctor might be facing in his activity. The book offers the best opportunity for dialogue between doctors and lawyers.

---

---

|

Daily Info

Believe in people's potential

"The greatest danger for most of us is not that our aim is too high, and we miss it, but that it is too low, and we reach it." (Michelangelo Buonarroti) This is my motto that ...

Veeam estimates record growth, one billion USD turnover in 2018

Veeam Software posts another quarterly growth, 21 per cent higher than last year. Overall, the financial performance for 2017 was remarkable, with revenues of 827 million USD....

TransferGo attracts 8.6 million Euro financing for international expansion

TransferGo, the international fast online transfer company, has attracted a round of investment of 8.6 million Euro, which is the biggest amount received in a single financing...

Bucharest Henri Coanda Airport could get a new terminal

A new passenger terminal could be added to Bucharest's Henri Coanda International Airport (Otopeni), as part of an ample development project estimated at over one billion Euro...

New Kopel Car to import BYD electric vehicles in Romania

New Kopel Car Import, a SIXT Group Romania company, announced that it became the importer of BYD Electric busses and vehicles in Romania.
advertising
---
advertising
---
advertising
---
advertising
---
advertising
---
More on News
ING Bank Romania to accelerate business development through digitization

Customers are increasingly interacting with the bank through its digital platforms and are making more card payments, according to a report issued by ING Bank Romania.
4 Comments
TransferGo: We will come to a point where money transfers will be dominated by app usage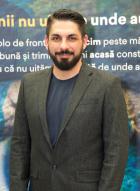 Cash will become obsolete and this will be the result of digital finance advancement, Marius Nedelcu, Country Manager at TransferGo told The Diplomat-Bucharest.
1 Comment
AFI Europe Romania: Romanian office market was exceptionally successful in 2017

The Romanian office market in 2017 was exceptionally successful, fuelled mainly by increased expansions and new entries in the IT&C, BPO sectors, as Tal Roma, Business Deve...
CW Echinox: Green certifications now a standard on the Romanian real estate market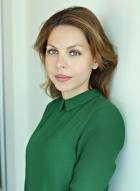 2017 was a well-performing year for Bucharest's office market, with many new occupiers and expansions, and the delivered projects were rapidly absorbed, leading to a signif...
2 Comments
Great potential comes with big challenges

The residential market in Romania registered new record investments in 2017, one of its best years so far - and analysts said the trend will continue for sure this year.
2 Comments
Globalworth: The number of green accredited buildings continues to grow every year

Romania today is one of the few economies in Europe that had a consistent expansion over the past six years, outpacing EU average growth, Dimitris Raptis, deputy CEO and Ch...
3 Comments
UniCredit announces updates in the Mobile Banking application

UniCredit Bank launches new facilities in the up-to-date version of its Mobile Banking application to provide customers with a simpler and faster user experience.
3 Comments