MEP Negrescu to Farage: Romania does not take lessons in fairness from man investigated for corruption

Member of the European Parliament Victor Negrescu conveyed in an open letter addressed to Nigel Farage, that the former leader of the UK Independence Party (UKIP) should not talk about corruption since, in his turn, he is investigated for corruption by the European Parliament, and underlined that Romania's membership to the European Union (EU) should not be used as a political theme for winning over votes, according to Agerpres.

"Mr. Nigel Farage, Romania doesn't take democracy lessons from the person guilty for the Brexit! and, much less, lessons in fairness from a man investigated by the European Parliament for corruption and abuse of office!" Victor Negrescu mentioned in a press release. "I'm talking about the investigation in which you are charged, alongside Paul Nuttall and almost half of your party MPs for embezzlement, worth approximately 500,000 GBP. I′m astonished by the courage you have to come out publicly with such attacks, considering you need to give some answers to justice."

According to the quoted source, the Romanian MEP believes that Nigel Farage acted as an enemy of Romania and of Romanian people, after he made several slanderous statements regarding Romanians.

The former leader of the British formation UKIP, Nigel Farage, had on Friday evening a hot dispute with a listener who intervened during his radio talk-show (LBC show), the British politician claiming that Romania should not be allowed in the EU because it hadn′t finished the transition after the communist regime and it is, in his opinion, a county where corruption is 'endemic,' following these assessments the listener in question accused Farage of being racist, the article published by the daily Express points out.

Farage also suggested that the UK exiting the EU occurs in a suitable moment, because he deems 'incredible' for his country to be in a political union with Romania.

---

---

|

Daily Info

Bucharest wants to expand its Old Town

Bucharest's Old Town, the city's historic district, will expand to include 50 other streets in the city center, Bucharest mayor Gabriela Firea. The Old Town will also include ...

American auto parts producer closes factory in Northern Romania

US auto parts producer TRW Automotive will close its wheel factory in Baia Mare, Nothern Romania.

Telekom Romania launches first loans in partnership with Alior Bank

Telekom Romania, one of the biggest local telecom groups, has launched its first two loans in partnership with Polish lender Alior Bank.

Fondul Proprietatea exits Conpet

Fondul Proprietatea, the fund managed by Franklin Templeton, has sold its minority stake in Conpet, the operator of the oil transport network in Romania.

The state of the economy is a reflection of public policy, says FIC

The Foreign Investors Council (FIC) considers that recent negative economic data which drew the attention of politicians are the result of legislation that was adopted without...
advertising
---
advertising
---
advertising
---
advertising
---
More on News
TransferGo: We will come to a point where money transfers will be dominated by app usage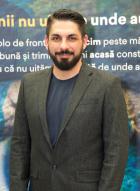 Cash will become obsolete and this will be the result of digital finance advancement, Marius Nedelcu, Country Manager at TransferGo told The Diplomat-Bucharest.
ING Bank Romania to accelerate business development through digitization

Customers are increasingly interacting with the bank through its digital platforms and are making more card payments, according to a report issued by ING Bank Romania.
JLL Romania: 80 per cent of buildings under construction built according to international green standards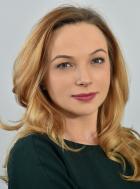 Stability and sustainability are the words that can describe the Romanian office market in 2017, according to Madalina Marinescu, Office Department consultant JLL Romania....
AFI Europe Romania: Romanian office market was exceptionally successful in 2017

The Romanian office market in 2017 was exceptionally successful, fuelled mainly by increased expansions and new entries in the IT&C, BPO sectors, as Tal Roma, Business Deve...
CW Echinox: Green certifications now a standard on the Romanian real estate market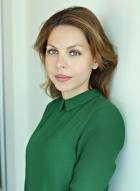 2017 was a well-performing year for Bucharest's office market, with many new occupiers and expansions, and the delivered projects were rapidly absorbed, leading to a signif...
Great potential comes with big challenges

The residential market in Romania registered new record investments in 2017, one of its best years so far - and analysts said the trend will continue for sure this year.
Globalworth: The number of green accredited buildings continues to grow every year

Romania today is one of the few economies in Europe that had a consistent expansion over the past six years, outpacing EU average growth, Dimitris Raptis, deputy CEO and Ch...