Immofinanz recorded a loss of 182 million Euro for 2016 financial year

Immofinanz group posted a loss of 182 million Euro for abbreviated 2016 financial year, the result negatively influenced by Russia and valuation effects, a press release shows. Net profit (including the results of discontinued operations) amounted to -182.0 million Euro, compared to -150.5 million Euro in 2015.

"Our efforts during the abbreviated 2016 financial year were concentrated on working through negative issues from the past and increasing the occupancy rate in our portfolio to roughly 90 per cent," said Oliver Schumy, CEO of Immofinanz. "Other previously implemented optimisation measures are related to our cost structures and include a substantial reduction in personnel expenses. In the financing area, we reduced the outstanding volume of bonds with interest rates that reflect previously high levels and secured long-term financing at attractive conditions through the issue of a new convertible bond shortly after the end of the reporting period."

The occupancy rate across the entire portfolios (excluding Russia) rose to 89.6 per cent as of 31 December 2016. In the office sector, the occupancy rate increased from 81.7 per cent to 87.3 per cent during the abbreviated 2016 financial year.

The Immofinanz properties in Romania represent 21.1 per cent of the company's total portfolio (excluding Russia), including 73 properties (17 standing investments, three developments, nine real estate inventories [apartments that are intended for sale after completion] and 44 pipeline projects) with a carrying amount of 843.2 million Euro. The expected fair value after completion of the current Group's development projects in Romania amounts to 71.2 million Euro. During the 2016A financial year the occupancy rate of the Romanian portfolio increased to 95.8 per cent (30 April 2016: 90.4%).

At the end of the 2016A financial year, rental income in Romania totals 31.4 million Euro, which accounts for 20.1 per cent of the Group's total rental income.

---

---

|

Daily Info

Hidroelectrica posts 165 million Euro profit in five months

Hidroelectrica registered a gross profit of 743.7 million RON (around 165 million Euro) in the first five months of 2017, representing an increase of 26 per cent compared to t...

TotalSoft appoints Dania Selaru as EAS Executive Director

TotalSoft, one of the leading software providers in Romania, announces the appointment of Dania Selaru as Executive Director, to further develop and execute the company's Ente...

World population to hit 9.8 billion by 2050, UN reports

The world population is now nearly 7.6 billion, up from 7.4 billion in 2015, spurred by the relatively high levels of fertility in developing countries - despite an overall dr...

Colliers to manage Art Business Center, the building with one of the largest private hospital in Romania

The real estate consultancy company Colliers International was assigned by Hili Properties group to provide property management services for the Art Business Center office pro...

Enel's CEO Francesco Starace is the new president of EURELECTRIC

Francesco Starace, CEO of the Enel Group, was appointed as new president of EURELECTRIC, the association representing the electricity industry at the pan-European level.
advertising
---
advertising
---
advertising
---
More on News
PM Sorin Grindeanu: 5.7 per cent economic growth - confirmation that the measures taken by the Government are the right

The 5.7 percent economic growth registered in the first quarter of 2017, as compared to the first quarter of 2016, an evolution which exceeds the expectations of analysts a...
Sorin Grindeanu hails the support for CVM lifting before 2019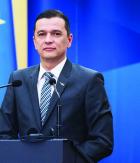 Prime Minister Sorin Grindeanu met at Victoria Palace with the European Commission President Jean-Claude Juncker. The meeting was also attended by the Public Finance Minist...
Vienna Insurance Group posts profit of 110 million Euro in Q1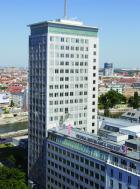 Vienna Insurance Group reported a profit before taxes of around 110 million Euro in the first quarter of 2017, according to a press release.
New law on ports administration would be very damaging for Romanian state budget, Fondul Proprietatea says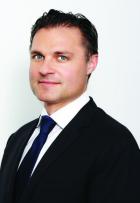 Fondul Proprietatea is concerned by the renewed steps to approve the draft law amending the Government Ordinance on ports administration, which was re-examined and approved...
Damages to electricity networks caused by severe weather conditions do not increase the distribution tariffs, says ACUE
Lately, Romania has been confronted with extreme, unpredictable meteorological phenomena that have caused major damages in large areas to electricity distribution networks....
Mol Group net profit up by 24 per cent to 323 million Euro in Q1

Mol Group announced its financial results for Q1 2017, with net profit up by 24 per cent year-on-year to 323 million Euro. In the first quarter, all business segments (upst...
Enel enters the Romanian gas supply market for residential customers
Enel announces the entrance into the Romanian gas supply market, with offers designed for ease of use and predictability for residential customers, who can now benefit from...