Damages to electricity networks caused by severe weather conditions do not increase the distribution tariffs, says ACUE

Lately, Romania has been confronted with extreme, unpredictable meteorological phenomena that have caused major damages in large areas to electricity distribution networks.

Most the works necessary to fix the damages caused by such meteorological phenomena are in the investment works category and are included in the investment plans of the distribution operators approved by ANRE and consequently do not lead to increases in the distribution tariffs, says The Federation of Associations of Energy Utility Companies (ACUE).

"The value of the investment programs and the types of works are approved by ANRE, according to the secondary legislation in force, being correlated with consumers′ supportability and the technical state of the networks," a press release shows. "The electricity distributors continuously analyse the need for works and for emergency interventions based on the technical state and the age of the equipment and distribution networks and perform the necessary work, verification, maintenance or replacement of the network components."

Last year, the companies represented by ACUE, which are active in the field of electricity transport, distribution and supply and of natural gas distribution and supply, invested a total amount of about 500 million Euro. The total amount invested by ACUE members during the period 2005-2016 is about 9.8 billion Euro. Due to severe weather conditions (rain, snow and strong wind) in the south-eastern counties of Romania on April 20, 2017, Electrica had several power grid failures within its group.


---

---
advertising
---
advertising
---
advertising
---
advertising
---
advertising
---
More on News
Over 19,000 business plans submitted for Start-Up Nation program
Start-Up Nation Government program attracted over 19,000 business plans and a new edition will take place next year, said Ilan Laufer, Minister for the Business Environment...
President Iohannis to hold political consultation to designate future PM

Parliamentary parties are invited today to the Cotroceni Presidential Palace for consultations with President Klaus Iohannis over the designation of the future prime minist...
Sorin Grindeanu hails the support for CVM lifting before 2019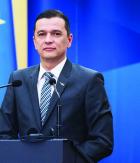 Prime Minister Sorin Grindeanu met at Victoria Palace with the European Commission President Jean-Claude Juncker. The meeting was also attended by the Public Finance Minist...
PM Sorin Grindeanu: 5.7 per cent economic growth - confirmation that the measures taken by the Government are the right

The 5.7 percent economic growth registered in the first quarter of 2017, as compared to the first quarter of 2016, an evolution which exceeds the expectations of analysts a...
Business Lease posts four million Euro turnover in the first semester of 2017

Business Lease, international company providing complete mobility solutions through Operational Leasing, Car Fleet Management and Rental in Romania, closes its first semest...
Vienna Insurance Group posts profit of 110 million Euro in Q1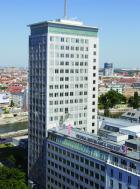 Vienna Insurance Group reported a profit before taxes of around 110 million Euro in the first quarter of 2017, according to a press release.
Chinese delegation seeks investment opportunities in Romania

Prime Minister Mihai Tudose discussed at the Victoria Governmental Palace on Thursday about the opportunities to invest in Romania with an official delegation of the People...