Land transactions volume reached record high last year in Bucharest, says C&W Echinox

Last year in Bucharest the total land area transacted was of 110 ha, the highest volume recorded in the last ten years, according to C&W Echinox. In terms of value, land transactions amounted to 127 million Euro, which represents an increase of 41 per cent compared with the previous year. The largest sites were acquired by foreign investors, such as Vastint from Sweden, while One United was the most active local buyer.

The most expensive lands were acquired for office development in the central area of the city, while at the opposite end of the price line stand the logistics sites located on A1 Highway. The market witnessed an increased diversity in terms of investors′ profiles and sources of capital, with foreign investors continuing to be the most active. When it comes to local investors, One United secured three new lands for medium-high residential developments located in the central - north area of the city.

"Besides an increase in the volume and value of the traded land, we notice a significant diversification of the buyers′ profile, such as Strabag Real Estate or Prime Kapital acquiring first lands last year in Bucharest, while groups such as Atenor, Hanner or Auchan made new deals after many years of inactivity," said Alexandru Mitrache, commercial land development at Cushman & Wakefield Echinox. "We expect this year to see an increase in activity among office developers amid a limited stock of projects for the 2019 - 2020 period, but also on the retail segment. Bucharest has shown that it can absorb new modern space."

According to C&W Echinox, the perspectives on the Bucharest land market are positive, since vacancy rate for office, retail and logistics properties have dropped significantly during the last years. At the same time, the residential market is very dynamic, with developers securing buyers during the construction stage.


---

---
advertising
---
advertising
---
advertising
---
advertising
---
advertising
---
More on News
Over 19,000 business plans submitted for Start-Up Nation program
Start-Up Nation Government program attracted over 19,000 business plans and a new edition will take place next year, said Ilan Laufer, Minister for the Business Environment...
Sorin Grindeanu hails the support for CVM lifting before 2019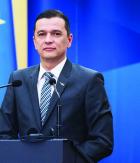 Prime Minister Sorin Grindeanu met at Victoria Palace with the European Commission President Jean-Claude Juncker. The meeting was also attended by the Public Finance Minist...
PM Sorin Grindeanu: 5.7 per cent economic growth - confirmation that the measures taken by the Government are the right

The 5.7 percent economic growth registered in the first quarter of 2017, as compared to the first quarter of 2016, an evolution which exceeds the expectations of analysts a...
President Iohannis to hold political consultation to designate future PM

Parliamentary parties are invited today to the Cotroceni Presidential Palace for consultations with President Klaus Iohannis over the designation of the future prime minist...
EU bank supports expansion of Regina Maria private healthcare network in Romania

The European Investment Bank (EIB) is lending 15 million Euro to support the expansion of a private healthcare network in Romania, a press release shows. This agreement is ...
Deloitte: The M&A market has doubled in the first half of the year

The M&A market in Romania has reached 889 million Euro in the second quarter of the year according to public sources and disclosed transactions, more than double compared t...
New law on ports administration would be very damaging for Romanian state budget, Fondul Proprietatea says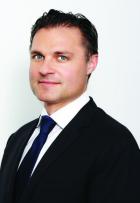 Fondul Proprietatea is concerned by the renewed steps to approve the draft law amending the Government Ordinance on ports administration, which was re-examined and approved...