TotalSoft appoints Dania Selaru as EAS Executive Director

TotalSoft, one of the leading software providers in Romania, announces the appointment of Dania Selaru as Executive Director, to further develop and execute the company's Enterprise Application Software (EAS) sales and delivery. In her new role, she will coordinate a team of more than 200 people and will be responsible for promoting TotalSoft's business software products in Romania.

Dania Selaru brings almost 20 years of experience in the IT&C industry, having previously held management positions in several multinational companies such as IBM and Telekom. One of her objectives is positioning TotalSoft as a digital transformation strategic supplier for Romanian companies.

"TotalSoft is a unique company on the local market, with an impressive client base and a proprietary product portfolio which covers business needs for companies in most Romanian industries," said Dania Selaru.

The EAS market in Romania is expected to advance at a Compound Annual Growth Rate (CAGR) of over nine per cent by 2021. TotalSoft was acquired in autumn last year by Logo Yazilim, the largest independent software provider in Turkey, as part of its strategy to further expand into international markets.

---

---

|

Daily Info

Vienna Insurance Group posts 221 million Euro profit in the first half of 2017

Vienna Insurance Group reached a profit before taxes of around 221 million Euro (9.6 percent increase) in the first half of 2017, with all figures showing improvement, a press...

Commercial property investments in Romania reached 530 million Euro in the first six months

In H1 2017, the total volume invested in commercial property in Romania reached 530 million Euro, compared to 370 million Euro during H1 2016, a 43 per cent increase, accordin...

AFI Europe Romania posts increasing net operating income in H1 2017

AFI Europe Romania published its H1 2017 financial results, generating a Net Operating Income (NOI) from its income producing assets in Romania of 25 million Euro in H1, repre...

Bonds of Globalworth will start trading on Bucharest Stock Exchange on July 31

Bucharest Stock Exchange (BVB) informs that the bonds of Globalworth will start trading on the main market on July 31, 2017, and are defined by the following: 5,500 bonds, nom...

OTP Bank Romania to take over Banca Romaneasca from National Bank of Greece

The National Bank of Greece signed an agreement with OTP Bank Romania on the sale of its equity holding of 99.28 per cent in Banca Romaneasca. The transaction involves the sha...
advertising
---
advertising
---
advertising
---
advertising
---
advertising
---
More on News
Over 19,000 business plans submitted for Start-Up Nation program
Start-Up Nation Government program attracted over 19,000 business plans and a new edition will take place next year, said Ilan Laufer, Minister for the Business Environment...
Sorin Grindeanu hails the support for CVM lifting before 2019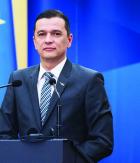 Prime Minister Sorin Grindeanu met at Victoria Palace with the European Commission President Jean-Claude Juncker. The meeting was also attended by the Public Finance Minist...
PM Sorin Grindeanu: 5.7 per cent economic growth - confirmation that the measures taken by the Government are the right

The 5.7 percent economic growth registered in the first quarter of 2017, as compared to the first quarter of 2016, an evolution which exceeds the expectations of analysts a...
President Iohannis to hold political consultation to designate future PM

Parliamentary parties are invited today to the Cotroceni Presidential Palace for consultations with President Klaus Iohannis over the designation of the future prime minist...
EU bank supports expansion of Regina Maria private healthcare network in Romania

The European Investment Bank (EIB) is lending 15 million Euro to support the expansion of a private healthcare network in Romania, a press release shows. This agreement is ...
Deloitte: The M&A market has doubled in the first half of the year

The M&A market in Romania has reached 889 million Euro in the second quarter of the year according to public sources and disclosed transactions, more than double compared t...
New law on ports administration would be very damaging for Romanian state budget, Fondul Proprietatea says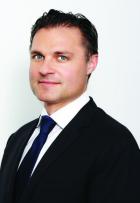 Fondul Proprietatea is concerned by the renewed steps to approve the draft law amending the Government Ordinance on ports administration, which was re-examined and approved...