CW Echinox: Green certifications now a standard on the Romanian real estate market
2017 was a well-performing year for Bucharest's office market, with many new occupiers and expansions, and the delivered projects were rapidly absorbed, leading to a significant decrease of the vacancy rate to around eight per cent, Madalina Cojocaru, Partner, Office Agency, Cushman & Wakefield Echinox told The Diplomat-Bucharest.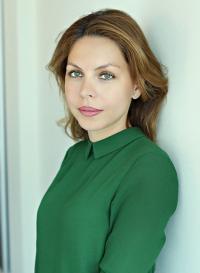 "The vacancy rate in Bucharest is comparable with the levels recorded in Prague and Budapest, and it is below Warsaw, a city where that figure is around twelve per cent," said Cojocaru. "When compared to Prague and Budapest, the office stock in Bucharest is 20 per cent smaller, but based on the current pipeline we anticipate that the gap will be significantly reduced in the coming years. In 2017, the most active office market outside Bucharest was Timisoara, where we noticed both an increasing stock and pipeline, but mainly a significant demand from international tenants such as Nokia, Bosch, Atos and Visma Software. The modern office projects under development, such as Openville, ISHO and Vox Technology Park, combined with the approximately 40,000 students enrolled in the local universities, placed Timisoara on the panel of many multinational companies searching to expand in the region."
According to Cojocaru, green certifications have become a standard on the Romanian real estate market, as developers are building with the aim of obtaining the highest scores for BREAM or LEED.
"In regards to the present market stimulators, we can list the classic ones: location with easy access to public transportation, especially to a metro station; large leasable areas and efficient floor plates, closeness to retail services or residential developments. The office occupiers also want their office buildings to be close to important transportation hubs and near residential compounds, to have access to various services like supermarkets, restaurants, wellness centres, medical services, etc."
Cojocaru underlined that the main challenge both for developers and tenants is to deliver/occupy a property that will both attract new employees and also increase their retention rate, considering that 80 per cent of the current office occupiers are competing for talent with similar professional skills: IT engineers, financial specialists, foreign language speakers.