Insurance market going digital

Insurance companies face many challenges every day, but nowadays it seems that the adoption of digital technology might be the biggest challenge yet. The digital revolution has the potential to completely transform market conditions in different sectors of the economy faster than any other development in the history of business

---

---

|

Daily Info

Bucharest wants to expand its Old Town

Bucharest's Old Town, the city's historic district, will expand to include 50 other streets in the city center, Bucharest mayor Gabriela Firea. The Old Town will also include ...

American auto parts producer closes factory in Northern Romania

US auto parts producer TRW Automotive will close its wheel factory in Baia Mare, Nothern Romania.

Telekom Romania launches first loans in partnership with Alior Bank

Telekom Romania, one of the biggest local telecom groups, has launched its first two loans in partnership with Polish lender Alior Bank.

Fondul Proprietatea exits Conpet

Fondul Proprietatea, the fund managed by Franklin Templeton, has sold its minority stake in Conpet, the operator of the oil transport network in Romania.

The state of the economy is a reflection of public policy, says FIC

The Foreign Investors Council (FIC) considers that recent negative economic data which drew the attention of politicians are the result of legislation that was adopted without...
Advertising
More on Features
EnergyPal: The market must invest in innovation and develop worker qualifications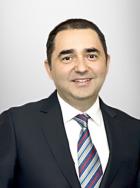 Romania's facility management sector in 2017 has seen changes in terms of increased market dynamic due to new office developments and also logistic sector growth, according...
Romanian office market ripening, in both leasing and acquisition

From the investment standpoint, lower rates of return and increased liquidity lure the investors, Andreea Paun, Managing Partner, Griffes said in an interview for The Diplo...
ISS: External FM market volume will grow as more Western European FM companies open subsidiaries in Romania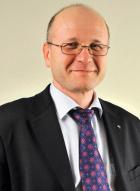 In the last few years as well as in 2017, the Romanian FM market has been in the process of maturing, focusing more and more on quality, efficiency and added value, demandi...
Digital Finance - driving force for the banking industry

Digitalization is radically transforming the banking industry, enabling new products, services and business models. This transformation will take time to complete, forcing ...
Global efforts to develop low-carbon, energy-efficient solutions

Interview with Robert Tudorache, Secretary of State, Ministry of Energy
Fresh Delivery (P)

Up to speed with the courier sector in an interview with Gian Sharp, CEO at Urgent Cargus
ANCOM: We look at the postal services market in the light of e-commerce developments

Romania's courier business is pretty dynamic these days and tends to become more and more high-tech as players are trying to find innovative solutions to keep up with users...