Jeffrey Puritt, TELUS International: CSR is Good Business and Good for Business!

Committed to supporting the communities where they operate, TELUS International invests in excess of 100,000 Euros in corporate social responsibility (CSR) programmes and their employees volunteer thousands of hours in Romania annually. TELUS International has already seen remarkable growth on a global scale, and they have big plans for their Romanian operations.

---

---
Advertising
More on Features
Fresh Delivery (P)

Up to speed with the courier sector in an interview with Gian Sharp, CEO at Urgent Cargus
ANCOM: We look at the postal services market in the light of e-commerce developments

Romania's courier business is pretty dynamic these days and tends to become more and more high-tech as players are trying to find innovative solutions to keep up with users...
High potential for sustainable growth on Romanian FM market

Facility Management is still a developing market in Romania, with a lot of challenges to overcome. The Romanian Facility Management Association (ROFMA) analyses the relevan...
Rising potential for green developments

With GDP growth outperforming neighbouring CEE countries by a significant extent, 2017 was very good for the real estate market in Romania, especially for the office, inves...
EnergyPal: The market must invest in innovation and develop worker qualifications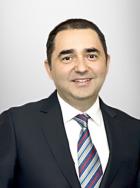 Romania's facility management sector in 2017 has seen changes in terms of increased market dynamic due to new office developments and also logistic sector growth, according...
Romanian office market ripening, in both leasing and acquisition

From the investment standpoint, lower rates of return and increased liquidity lure the investors, Andreea Paun, Managing Partner, Griffes said in an interview for The Diplo...
ISS: External FM market volume will grow as more Western European FM companies open subsidiaries in Romania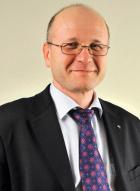 In the last few years as well as in 2017, the Romanian FM market has been in the process of maturing, focusing more and more on quality, efficiency and added value, demandi...