Prospects of Further Development

Western Romania is a success story, considering the current and real development perspectives. The city on Bega maintains the traditional role of triggering the national development countrywide,...

IT and outsourcing have generated more than 10,000 well-paid jobs in Iasi

Iasi has become one of the most sought Tier-2 cities in Romania for IT and outsourcing, while European projects worth 133 million Euro have helped the city increase its competitiveness. Alexandr...

Biodiversity and sustainable development go hand in hand

Anne Juganaru, Secretary of State within the Ministry of Environment and Climate Change, tells The Diplomat-Bucharest how important it is to protect Romania's biodiversity and how can i...

Lending expertise to entertainment

One's professional path does not always go in a straight line, but may have unpredictable twists and turns - something to which Haluk Kurcer can certainly attest.

Building bridges, changing perceptions

In the first decade since the fall of communism 23 years ago, an obsessively asked question was, "What have you done in the past five years?" With 2012 marking five years since Romania became a ...

Meeting of the Romanian Diplomacy

An event of both symbolic and pragmatic significance Minister Baconschi, this week you are holding the Annual Meeting of the Romanian Diplomacy (RADR). What is the significance of that event?

Plough or pay policy set to force farms to grow up

Could a new law fining farmers who do not cultivate their land help Romania fully exploit its massive agricultural potential? State secretary for agriculture Adrian Radulescu explains this contr...

1 Comment

Preparing power for sale

Ahead of a massive sell-off in the state's energy sector, key decision maker and Minister of economy, commerce and business affairs Ion Ariton responds to The Diplomat

Looking west to Romania

Georgia is targeting Romania as an investment partner in its development plan for agriculture, energy and tourism - Levan Metreveli, Ambassador of Georgia to Bucharest tells Michael Bird

Fittest will survive as decentralisation kicks off

Local Government control of hospitals may see better performing hospitals – but fewer, with up to half at risk of shut-down. Marius Savu, Bucharest's general director of administration of hospit...

Keys to the cash

Carrying out ambitious multi-million Euro public works and responsible for allocating billions in EU funds, Elena Udrea's Ministry of Regional Development and Tourism has become a key player in ...

Green imperative

The money is available for Romania's environment – but does the new Minister Laszlo Borbely have the muscle to put the cash to work? Profile by Ana Maria Nitoi

Talking tough on trash

With the nation threatened by multi-million EU fine for failing to close its rubbish dumps, watchdog the National Environmental Guard's Silvian Ionescu talks enforcing the law on councils. Profi...

No escape from the fair deal

From catching scheming hoteliers, probing petrol stations to opening up the notary market, President of the Competition Council Bogdan Chiritoiu talks cartel-busting to Ana Maria Nitoi

More on Features

Automotive industry still has room for growth, but at a slower pace?

The past few decades have witnessed the automotive industry gaining significantly from the globalization opportunity. Having established a footprint across most major markets, companies across t...

Romania on the road to become Emerging Capital Market

Romania is set to attract billions of Euro once upgraded to an Emerging Market - a status which will allow the economy to benefit from massive capital inflows, concluded representatives involved...

Retailers to continue their expansion this year on the local market

Retailers will continue their expansion plans in 2017, possibly with a larger number of store openings than 2016. Consumption will continue to grow and new laws that come into force are among th...

Sergiu Oprescu, ARB: We need to rebuild trust between banks

Trust between Romanian banks must be rebuilt, according to Sergiu Oprescu, Chairman of the Board of the Romanian Banking Association (ARB). He said the banking system in 2017 should focus primar...

G4S

Raluca Florentina Dumitriu, General Manager of G4S Secure Solutions Romania

Romelectro Goes Global!

Romelectro is one of the most important EPC contractors in Romania for complex projects in the energy field. The company has over 45 years of experience in the field. It started out as a Contrac...

Romania: Every market has a silver lining

Authorities should continue to adjust their models of economic growth and put more emphasis on the absorption of EU funds and infrastructure development, according to the private sector, for the...

Insurance market going digital

Insurance companies face many challenges every day, but nowadays it seems that the adoption of digital technology might be the biggest challenge yet. The digital revolution has the potential to ...

Romania's hospitality industry raises a glass to constant progress

"Slow and steady wins the race," they say, and it seems that Romania's hospitality industry plans on doing so. Step by step, the market has shown that it can grow despite certain snags and that ...

Tuchila, Romanian Banking Association: Digitalization in the financial banking services could be a game changer

Competition is increasing in the banking and financial services, there are new entrants on the market and this is driven by the customers' requirements in the digital era, according to Rodica Tu...

Private management: from papers to facts

Case study: Nuclearelectrica

Adrian Peake, Medicover:The economic growth offers confidence to invest in development and people

As Medicover Romania seems to have an accelerated growth by opening new clinics and acquiring other players, Alexandra Cioboata talks to Adrian Peake, general manager of the private healthcare o...
advertising
---
advertising
---
advertising
---
advertising
---
Editorial
Daily Info
Romanian Energy Awards 2017 - performance and exceptional accomplishments


The Diplomat - Bucharest celebrated the winners of 21 assigned categories for both conventional and renewable energy, within a prestigious event continuing the annual tradition of acknowledgment of performance ...
New law on ports administration would be very damaging for Romanian state budget, Fondul Proprietatea says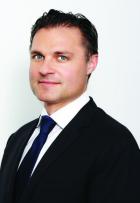 Fondul Proprietatea is concerned by the renewed steps to approve the draft law amending the Government Ordinance on ports administration, which was re-examined and approved through an emergency procedure by the...
Vienna Insurance Group posts profit of 110 million Euro in Q1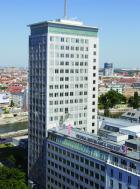 Vienna Insurance Group reported a profit before taxes of around 110 million Euro in the first quarter of 2017, according to a press release.
Three Romanian architecture offices merge into CUMULUS


PZP, SYAA and ARXTUDIO offices have merged into CUMULUS, in one of the rare transaction on the Romanian architecture sector. The new company has a combined turnover of over one million Euro.
Eberspaecher forecasts slight increase in revenue for 2017


The German automotive supplier Eberspaecher forecasts sustained positive income development with a slight increase in revenue for 2017, a press release shows.