Romelectro Goes Global!

Romelectro is one of the most important EPC contractors in Romania for complex projects in the energy field. The company has over 45 years of experience in the field. It started out as a Contrac...

Romania: Investment Arbitration in the Context of Renewable Energy Investments

Authors: Sebastian Gutiu, Managing Partner (Bucharest) Schoenherr & Sofia Cozac, Attorney at Law

A sacred obligation

As we celebrate 135 years of diplomatic relations between Romania and the United States, let me pause for a moment to appreciate the extraordinary partnership the two nations have today

Outsourcing - a view on the past and future - worldwide and in Romania

Many things have been said about the Outsourcing business in the past years - some of them praising the industry and some of them not so flattering in regards to the jobs that have been sent ove...

Boran, BSTDB, talks about Romanian agribusiness

The Black Sea Trade and Development Bank (BSTDB) has provided a total of 52 million Euro to three agribusiness projects in Romania so far. Mustafa Boran, vice president banking, told Alexandra L...

Romania's PV market: an overview

by Zoltan Nagy, General Director of the Energy Efficiency Regulatory Department at the Romanian Authority for Energy Regulation (ANRE)

On the long regional road

Romania's fortunate position, by the Black Sea and the Danube, could help it to support cluster creation and become a regional hub – but location alone is not enough. Costin Lianu, manager withi...

Wiping the state clean

Join a political party or buy your way in are the two routes to success in a corrupt society, argues think tank leader Alina Mungiu-Pippidi - and Romania gives an opportunity for both

Changing culture in war on waste

Building up a network waste collection and recycling, a key Ministry of Economy department gives an inventory of Romania's green market. Report by Magda Ion

Judgement day

As the European Commission releases its next and last monitoring report on Romania's rule of law, Minister of Justice Catalin Predoiu defends the nation's record on justice reform and anti-corru...

Ten tips for a greener Romania

More trees, less litter, better buses and the chance to take a regional lead: British Ambassador to Romania Robin Barnett offers suggestions on improving the local environment

Energy plans lack vision and pragmatism

Renewable sources are essential for a country looking to move on from coal dependence, argues Jean Constantinescu, president of the Romanian Institute for Energy Development Studies

Sub-prime waves not yet crashing on Romania

James Stewart, vice-president, Treasury and Capital Markets Division,Raiffeisen Bank Romania, analyses the impact of the US sub-prime crisis on international investments in Romanian real estate ...

Extending the reach of European funding

Renewable energy, infrastructure, water management and SMEs are under focus for one of the most secure lenders on the block, the European Investment Bank, writes the bank's head of the Romanian ...

More on Features

Automotive industry still has room for growth, but at a slower pace?

The past few decades have witnessed the automotive industry gaining significantly from the globalization opportunity. Having established a footprint across most major markets, companies across t...

Romania on the road to become Emerging Capital Market

Romania is set to attract billions of Euro once upgraded to an Emerging Market - a status which will allow the economy to benefit from massive capital inflows, concluded representatives involved...

Retailers to continue their expansion this year on the local market

Retailers will continue their expansion plans in 2017, possibly with a larger number of store openings than 2016. Consumption will continue to grow and new laws that come into force are among th...

Sergiu Oprescu, ARB: We need to rebuild trust between banks

Trust between Romanian banks must be rebuilt, according to Sergiu Oprescu, Chairman of the Board of the Romanian Banking Association (ARB). He said the banking system in 2017 should focus primar...

G4S

Raluca Florentina Dumitriu, General Manager of G4S Secure Solutions Romania

Romelectro Goes Global!

Romelectro is one of the most important EPC contractors in Romania for complex projects in the energy field. The company has over 45 years of experience in the field. It started out as a Contrac...

Romania: Every market has a silver lining

Authorities should continue to adjust their models of economic growth and put more emphasis on the absorption of EU funds and infrastructure development, according to the private sector, for the...

Insurance market going digital

Insurance companies face many challenges every day, but nowadays it seems that the adoption of digital technology might be the biggest challenge yet. The digital revolution has the potential to ...

Romania's hospitality industry raises a glass to constant progress

"Slow and steady wins the race," they say, and it seems that Romania's hospitality industry plans on doing so. Step by step, the market has shown that it can grow despite certain snags and that ...

Tuchila, Romanian Banking Association: Digitalization in the financial banking services could be a game changer

Competition is increasing in the banking and financial services, there are new entrants on the market and this is driven by the customers' requirements in the digital era, according to Rodica Tu...

Private management: from papers to facts

Case study: Nuclearelectrica

Adrian Peake, Medicover:The economic growth offers confidence to invest in development and people

As Medicover Romania seems to have an accelerated growth by opening new clinics and acquiring other players, Alexandra Cioboata talks to Adrian Peake, general manager of the private healthcare o...
advertising
---
advertising
---
advertising
---
advertising
---
Editorial
Daily Info
Romanian Energy Awards 2017 - performance and exceptional accomplishments


The Diplomat - Bucharest celebrated the winners of 21 assigned categories for both conventional and renewable energy, within a prestigious event continuing the annual tradition of acknowledgment of performance ...
New law on ports administration would be very damaging for Romanian state budget, Fondul Proprietatea says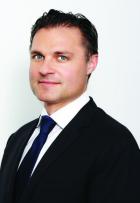 Fondul Proprietatea is concerned by the renewed steps to approve the draft law amending the Government Ordinance on ports administration, which was re-examined and approved through an emergency procedure by the...
Vienna Insurance Group posts profit of 110 million Euro in Q1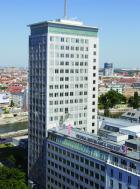 Vienna Insurance Group reported a profit before taxes of around 110 million Euro in the first quarter of 2017, according to a press release.
Three Romanian architecture offices merge into CUMULUS


PZP, SYAA and ARXTUDIO offices have merged into CUMULUS, in one of the rare transaction on the Romanian architecture sector. The new company has a combined turnover of over one million Euro.
Eberspaecher forecasts slight increase in revenue for 2017


The German automotive supplier Eberspaecher forecasts sustained positive income development with a slight increase in revenue for 2017, a press release shows.