Romania: Every market has a silver lining

Authorities should continue to adjust their models of economic growth and put more emphasis on the absorption of EU funds and infrastructure development, according to the private sector, for the...

The Chinese endeavour

The blunt figures show that in the first five months of 2016 the bilateral trade volume of Romania and China reached 1.76 billion USD, and China has become the ninth largest trading partner of R...

1 Comment

The Romanian-German intertwining: die Reise goes on

Germany has always been a strong partner to Romania and this year is no exception. The country remains Romania's largest trade partner, German investors are confident and keep expanding their bu...

Austrian investments on the go this year

Celebrating its National Day on 26 October, Austria is an old friend of Romania and its second largest foreign investor. The economic bonds between the countries are tight, the diplomatic link i...

5 Comments

Aiming potential

For more than half a century, regardless of changes in the international and domestic situations of our two countries, friendship and cooperation have always been the basis of relations between ...

French investments in Romania: A Tint of Savoire-Faire

France and Romania became business partners in the early 90s and since then the bonds have been built on trust and mutual commitment. Currently, France is the fifth-largest foreign investor and ...

Local potential, converted to competitive leads

Romania and US develop a joint cooperation and strong partnership in economy trade and regional security, based on optimist figures on macroeconomic perspective. US Ambassador and AmCham top rep...

The US bond

Keep it simple and safe, would be a possible axiom of bilateral trade and diplomatic bonds between Romania and US, consolidating a strong dialogue at every named level. The Diplomat – Buchares...

Czech Investments Roundtable:

Romania's picture will keep heading towards a positive direction, as turning back is quite difficult, echoed the Czech community present at the first edition of the "Czech Investments in Romania...

Romanian capital: The journey goes on

Romania is seen by foreign investors as the most attractive and stable market within South Eastern Europe in which to invest nowadays, with major advantages in terms of labour cost and skilled p...

1 Comment

Austrians thrive in a recovering market

As the second largest investor in Romania, Austria has not reached the top by leaps and bounds, but by a steady and constant growth. In the context of a healing economy, Alexandra Cioboata (Lopo...

The German approach: cautious optimism

Romania and Germany have always maintained tight economic bonds, but since the election of Klaus Iohannis as Romania's President the cooperation between countries seems to have deepened. German ...

The Chinese good intention

Even built on the 65-year historical dialogue tradition between Romania and China, the bilateral trade exchanges and investment intentions of Chinese investors resulting in concrete projects in ...

Romania-USA: problems for each, solutions from both

It is said that solid friendships are difficult to find, but even more difficult to maintain. After a tradition of 135 years in diplomatic relations, Romania and the US seem to have found the pe...

More on Features

Automotive industry still has room for growth, but at a slower pace?

The past few decades have witnessed the automotive industry gaining significantly from the globalization opportunity. Having established a footprint across most major markets, companies across t...

Romania on the road to become Emerging Capital Market

Romania is set to attract billions of Euro once upgraded to an Emerging Market - a status which will allow the economy to benefit from massive capital inflows, concluded representatives involved...

Retailers to continue their expansion this year on the local market

Retailers will continue their expansion plans in 2017, possibly with a larger number of store openings than 2016. Consumption will continue to grow and new laws that come into force are among th...

Sergiu Oprescu, ARB: We need to rebuild trust between banks

Trust between Romanian banks must be rebuilt, according to Sergiu Oprescu, Chairman of the Board of the Romanian Banking Association (ARB). He said the banking system in 2017 should focus primar...

G4S

Raluca Florentina Dumitriu, General Manager of G4S Secure Solutions Romania

Romelectro Goes Global!

Romelectro is one of the most important EPC contractors in Romania for complex projects in the energy field. The company has over 45 years of experience in the field. It started out as a Contrac...

Romania: Every market has a silver lining

Authorities should continue to adjust their models of economic growth and put more emphasis on the absorption of EU funds and infrastructure development, according to the private sector, for the...

Insurance market going digital

Insurance companies face many challenges every day, but nowadays it seems that the adoption of digital technology might be the biggest challenge yet. The digital revolution has the potential to ...

Romania's hospitality industry raises a glass to constant progress

"Slow and steady wins the race," they say, and it seems that Romania's hospitality industry plans on doing so. Step by step, the market has shown that it can grow despite certain snags and that ...

Tuchila, Romanian Banking Association: Digitalization in the financial banking services could be a game changer

Competition is increasing in the banking and financial services, there are new entrants on the market and this is driven by the customers' requirements in the digital era, according to Rodica Tu...

Private management: from papers to facts

Case study: Nuclearelectrica

Adrian Peake, Medicover:The economic growth offers confidence to invest in development and people

As Medicover Romania seems to have an accelerated growth by opening new clinics and acquiring other players, Alexandra Cioboata talks to Adrian Peake, general manager of the private healthcare o...
advertising
---
advertising
---
advertising
---
advertising
---
Editorial
Daily Info
Romanian Energy Awards 2017 - performance and exceptional accomplishments


The Diplomat - Bucharest celebrated the winners of 21 assigned categories for both conventional and renewable energy, within a prestigious event continuing the annual tradition of acknowledgment of performance ...
New law on ports administration would be very damaging for Romanian state budget, Fondul Proprietatea says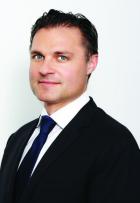 Fondul Proprietatea is concerned by the renewed steps to approve the draft law amending the Government Ordinance on ports administration, which was re-examined and approved through an emergency procedure by the...
Vienna Insurance Group posts profit of 110 million Euro in Q1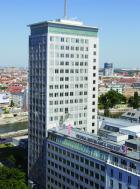 Vienna Insurance Group reported a profit before taxes of around 110 million Euro in the first quarter of 2017, according to a press release.
Three Romanian architecture offices merge into CUMULUS


PZP, SYAA and ARXTUDIO offices have merged into CUMULUS, in one of the rare transaction on the Romanian architecture sector. The new company has a combined turnover of over one million Euro.
Eberspaecher forecasts slight increase in revenue for 2017


The German automotive supplier Eberspaecher forecasts sustained positive income development with a slight increase in revenue for 2017, a press release shows.