Austrian investments in Romania: Companies are generally happy with market development
Austrian investors see Romania as an excellent investment destination and the largest market in South-Eastern Europe. Romania represents a resourceful country, dominated by a highly-skilled labour force and a nation that knows how to make itself heard. Petre Barac talked to the Austrian Embassy Commercial Counsellor, Gerd Bommer, and top players to take the pulse of investment trends, strategic bonds and prospects on the local mark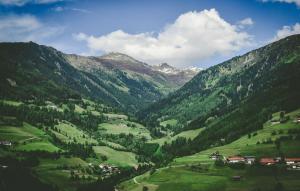 Austria is a constant investor and the second most active in Romania, with a direct investment value amounting to nearly nine billion Euro in 2016, which makes a share of over 14 per cent of all the foreign investments in the country. Up to this moment, there are approximately 1,500 active Austrian investors in Romania and over 7,200 companies with Austrian capital that contribute to the development of the Romanian economy. The companies are market leaders in sectors such as mineral oil, banks, insurances, transport, real estate and lead to the creation of more than 100,000 direct employees in Romania. Regarding exports and imports, Romania is in the top 15 exports and 19 import markets for Austria. For example, the Austrian exports to Romania account for 2.08 billion Euro and follow an ever-increasing trend.
Romania has been the strongest-growing economy in Europe last year and recorded the strongest growth in the first half of 2017, meaning that development is going in the right direction, according to Gerd Bommer, Commercial Counsellor, Advantage Austria.
"In 2017, the economic growth is mainly consumption driven, which has a specific characteristic to it," Bommer told The Diplomat-Bucharest. "Consumption-driven growth depends, in the end, on the population's trust in the Government's ability for running and managing the country and its economy. We see industrial growth in the background, we see new companies coming in, this is a continuous trend. We also see a large number of investments, especially efficiency and productivity raising investments, which are the absolute majority of Austrian subsidiaries′ large investments in Romania. Compared to 20 years ago, when Austrian companies came into Romania with new or greenfield investments, nowadays the majority of Austrian companies aiming at the Romanian market are already here. The big drive of Austrian companies into Romania happened in the early stages in the 1990s up to 2007. We do an annual business survey and learn from it, that several investments are going on this year and the companies are generally happy with the market development and their situation in the market."
According to him, infrastructure projects will be the driver for the next ten to 20 years, but at this time infrastructure projects seem a bit on hold, at least many or big tender awards cannot be expected within the next few months. "The new Government issued many tenders, which are being widely contested," he said. "It is very difficult in those tenders to reach the award and operational stage and still even then those tenders might be contested. The public tendering law experienced a revision last year, which was a positive step forward. The companies were basically happy with it, but still there are some aspects to be improved, e. g. contestation of tender procedures and awards by small or new companies or non-bidders."
In his opinion, what distinguishes Romania from other markets is Romania's strong domestic market, an interesting basis for foreign investors to come to Romania. "The biggest competition for Austrian companies are companies based in Romania; it is a strong domestic market all around. Companies are happy to be here and to seize the market opportunities," he added.
Austrian companies generally have a very cautious, careful and diligent approach, but a very long-term approach and they usually come in for good, according to Bommer, who explained: "An Austrian company doesn't come to a foreign market to cash out and leave again. Romania is definitely a country which has something like 20 prosperous years and economic development ahead of it. More positive development is desired in the business environment, especially legal and tax framework. Predictability is an absolute must which is not yet a given in Romanian legislative changes. We need a certain degree of stability to perform well in a market. We find growth in all the sectors, as they often take place with little lead time and low verification about practical applicability. The main challenge to stay in the market right now is the lack of labour force. There is a clear scarcity, but I think that there could be solutions to it, which the Government could encourage."
Advantage Austria, with about 110 offices in over 70 countries, provides a broad range of intelligence and business development services for both Austrian companies and their international business partners. Around 800 employees and 35 consultants around the world can provide assistance in locating Austrian suppliers and business partners.
Immofinanz: Romania is becoming a growth driver in the region
Economic growth in Romania continues to be among the highest in the European Union, a trend which has remained constant for several years already, and which is set to continue, according to Sorin Visoianu, Country Manager Operations Romania, Immofinanz.
"While there have been discussions on several political and legislative changes, the country's economic environment continues to be stable and attractive to investors," he told The Diplomat-Bucharest. "We constantly see international companies looking to start operations in Romania or to expand their existing businesses here, and Austrian investors are no exception. Like ourselves, many Austrian companies are already traditional investors in Romania, and they are constantly consolidating their business here - just as Immofinanz is consolidating its local office and retail portfolios, through investments and the roll out of its international brands: myhive, VIVO! and STOP SHOP."
In his opinion, with the steady high level of private consumption, and the rise in purchasing power and standard of living, Romania is, overall, becoming a growth driver in the region. Visoianu explained: "For example, the transaction volume on the real estate investment market continued to increase and was distributed nearly equally between office, retail and logistics properties, which shows interest from investors across the economic spectrum. This steady growth in all sectors is set to continue to and beyond the end of the year."
According to Immofinanz's Visoianu, Romania's economy continues to offer a favourable long term environment for investors, in all sectors, and the level of trust in the country is already high: "We can see this first-hand in the growing need for high-quality commercial properties, particularly office and retail: tenant demand for our local offices and VIVO! shopping centres continues to increase, as can be seen from their growing occupancy rates. This constant influx of companies is an opportunity in itself for many businesses, and it also contributes to greater market maturity, which brings additional room for development."
In terms of challenges, Visoianu mentioned the still-underdeveloped national road infrastructure, which slows the economic development of some areas of the country.
"While we closely monitor the legislative environment, I would not say there have been significant changes lately that influenced our sector directly, although our tenants are active in numerous fields, so the entire economic environment is closely connected," he added. "What remains unchanged is the fact that, the more stable a country's legislative and fiscal environments, the easier it is for investors to plan their strategies, and the better it will be in the long term for that country."
Talking about Immofinanz's development, Visoianu said the previous period has been dynamic and they strengthened both their existing office and retail portfolio and increased their occupancy rate. "We have welcomed numerous new tenants, from a variety of sectors, which illustrates the high degree of flexibility and adaptability of our portfolio. It is also remarkable to note that, of the total leased office area in Bucharest last year, a record-level reported by market figures, about one-fifth was in Immofinanz properties. During the first quarter of 2017, the occupancy rate of the Romanian portfolio increased to 96.5 per cent," according to the quoted source.
Immofinanz continued their investments and rolled out two of their international brands in Romania: "VIVO!", in four shopping centres in Cluj-Napoca, Constanta, Baia Mare and Pitesti, and "myhive", in five office buildings in Bucharest, in various stages: S-Park, Iride 20, Victoria Park, Metroffice and Iride 19.
"I would say that the rest of the year will continue to be a period of strengthening for our local business, and our investments will focus on maintaining all our properties at the highest standards," said Visoianu. "We are continuing the rollout of the ′myhive′ brand in selected office buildings in Bucharest, as well as the refurbishment works in the four ′VIVO!′ shopping centres. These are gradual processes, and we are taking every step to ensure that our tenants benefit from the best possible conditions. Furthermore, we will continue to offer non-stop property management services, and one of the lowest service charge levels on the market. I would add that, apart from our ongoing investments in our existing properties, we are also working on expanding our national retail network, by bringing our international ′STOP SHOP′ brand to Romania as part of a longer term plan."
In the abbreviated financial year 2016, which lasted for only eight months (the May - December 2016 period), Immofinanz Romania registered a turnover of 45.5 million Euro and an operating profit of 5.1 million Euro. For this eight-month period, rental income in Romania totalled 31.4 million Euro.
At the end of the first quarter of 2017 (as of 31 March 2017), Immofinanz properties in Romania represented 21.2 per cent of the company's total portfolio, and included 72 properties, with a carrying amount of 845.4 million Euro; rental income in Romania totalled 12.2 million Euro, which accounts for 21.4 per cent of the Group's total rental income. The company currently has around 50 employees in Romania.
Porsche Romania registered growth in all business segments
Austrian investments were always part of Romania's economic development and Porsche Romania is proud to be an important factor in this respect, Brent Valmar, General Manager Porsche Romania told The Diplomat-Bucharest. "With more than five per cent economic growth, Romania is one of Europe's champions of growth. I feel confident that we are on the good track, especially since this positive evolution lead to a 22 per cent increase of the Romanian automobile market between January and May 2017."
In his opinion, Romania can continue its positive economic path over the next months and boost further growth for the main industrial sectors, including the auto industry. "Hopefully, we will see more political and regulatory stability until the end of the year, as they're both essential for a predictable economic climate that makes Romania attractive for foreign investors," Valmar added.
According to him, Romania has an exceptionally skilled work force. Brent Valmar explained: "An important part of our success is based on the hard work of our employees and I believe this is the best resource a new investor will find when entering the Romanian market. Another major opportunity would be the absorption of EU funds, which will continue to funnel infrastructure investments into Romania and trigger business growth for other infrastructure-related companies. On the other hand, road infrastructure would be one of Romania's most pressing challenges right now, both on national roads and inside major cities. Especially in city centres, traffic could be improved by implementing car sharing solutions, bike mobility options and by investing in more efficient public transport. Something that's already been tested by other European cities is the limited access for cars in the city centres, with benefits not just for relieving traffic congestion but also for reducing pollution. All of these should be included in a national strategy plan for modern mobility solutions in Romania, in order to reach progress."
Talking about legislative changes with significant impact, Porsche Romania's general manager mentioned the elimination of the pollution tax, in February 2017.
"An important consequence was an increased number of second-hand cars entering the country; during the first five months of 2017, we registered 92 per cent more second-hand cars entering the Romanian market than in 2016, and 80 per cent of them are older than nine years," said Brent Valmar. "The effects are not to be taken lightly - an accelerated car park aging process, increased air pollution that exceeds city limits, scrap yards on the side of national roads, safety hazards caused by old parts installed on functioning cars, not to mention the stagnation or even decline of the local new car market (considering the high volume of exported cars).For this reason, an alternative to the pollution tax would be very beneficial for Romania - a modern taxing system based on European norms that takes note of CO2 emissions and vehicle age, joined by a set of measures that support new, less polluting technologies (electric, hybrid or alternative fuel cars) and investments in electrical charging stations throughout the country. In this regard, an initiative we salute is 'Rabla Plus', which encourages the selling of electric and hybrid cars."
This year, Porsche Romania registered growth in all business segments: their volume brands, Volkswagen and Skoda, grew by 33 per cent and five per cent respectively. "Overall, the brands in our Volkswagen group grew by 14 per cent," added Valmar. "And our Volkswagen Autovehicule Comerciale business increased by 63 per cent - while market growth only reached 15 per cent. As for the rest of the year, our top priority is to help our distributors make the most of upcoming challenges, as 2017 is marked by many disruptive shifts on the auto market - such as the electrification of the auto park, increased connectivity and digitalization, autonomous cars, as well as adjacent services like car sharing or electrical charging stations. Our main concern remains the needs and satisfaction of our clients and, consequently, the quality of our services."
Porsche Finance Group: The car sector in Romania has registered visible growth in 2017
At macro level, Romania's economy was off to a very good start in the first trimester of 2017, with the highest economic growth in the European Union. If this positive trend continues, more and more foreign companies will seek to invest or increase their current investments here, not just Austrian ones, thereby leading the significant progress that's already been made over the last years in making Romania more attractive to foreign investors, according to David Gedlicka, CEO of Porsche Finance Group.
"Romania's economic environment also influenced the auto market, which registered a 15 per cent growth in 2017," he told The Diplomat-Bucharest. "We see the same impact on the financing and auto insurances market. In total, all our business lines increased by 24 per cent in the first half of this year and we expect to continue the same trend for the rest of the year. Business-wise, we have seen some major improvements in quality standards across all major industries, including the auto and leasing sector. But there is still much work to be done to help these sectors develop at a faster pace and rise to the next level - and this can only be achieved by opening the economy to investments. In fact - aside from the current economic momentum - I believe a long term, coherent, centrally-coordinated strategy can really make a difference in achieving sustainable results for Romania's development."
Gedlicka also said that the Romanian market is evolving from all points of view, so the market is "more and more interesting for foreign investors, not just in terms of the good labour-related conditions, but also in terms of IT developments and of the consumer market in general". In his opinion, the Romanian customers are an increasingly interesting segment for foreign companies. "I see the challenge in keeping these very skilled professionals in the country, contributing to its development," he added.
According to Gedlicka, the car sector in Romania has registered visible growth in 2017, triggering an increased interest in financing and insurance services for all the holding's car brands (Volkswagen, Skoda, SEAT, Audi, Volkswagen Autovehicule Comerciale, Porsche and MAN trucks, through MAN Finance).
"As far as our company's development, we have launched some exciting new projects in 2017, which we plan to develop for the rest of the year," said Gedlicka. "We have registered sustainable growth, aligned with the market, on all business units, so we look ahead optimistically. Client satisfaction remains our main business objective and the only way we can achieve that is by constantly improving the quality and flexibility of our products and services. Of course, we also keep our eye on the niche segments, which are slowly but surely turning into an important part of the car industry's future - electric cars, with dedicated financing products, as well as shared economy."
Porsche Finance Group, together with Porsche Romania, will soon introduce a new service that allows clients to drive a car for a year and then replace it with a new one - kind of like a subscription service included in the financing offer, according to the quoted source.
Another novelty launched by PFG in 2017 is the new Porsche Mobility service and maintenance packages for new cars. "Up until this year, our packages were only available to legal entities who needed support with their car fleets. Now, private persons can benefit from these services too, even if they only own one car, for added comfort and security," explained Gedlicka. "We are also placing significant emphasis on digitalization throughout our business and client service processes, as a key factor for the future of mobility. We recently launched Porsche Bank Shop, the first online platform in Romania offering complete mobility solutions in seven days: car, accessories, financing and insurance. We have sold two cars so far. An extension of the program is under development right now, with more cars to be included in the offer. In the next months, we plan to continue developing these initiatives and refine them even more to suit our clients' needs. Of course, our new mobility solutions enhance and complete our one-stop-shop concept, through which we offer the complete car financing and insurance package in the showroom - bringing together our full range of services and help clients by considerably simplifying the acquisition process."
In 2016, Porsche Finance Group Romania reported an average contract growth of over 23 per cent compared to the previous year. In total, all five companies of Porsche Finance Group (Porsche Leasing Romania, Porsche Bank Romania, Porsche Insurance Broker, Porsche Mobility and Porsche Insurance) signed over 50,000 new contracts between January 1 - December 31 2016.
In the first trimester of 2017, business evolution continued a steady growth trend, with over 37,800 new contracts registered between January - June 2017, a 24 per cent increase compared to the same period in 2016. Porsche Finance Group's team increased by five per cent in 2017.
Agrana: Political turmoil and uncertainties are adding grey shades to economic forecast
Romania's recent economics shows a solid GDP growth, yet it looks that its main engine (consumption) is not a sustainable factor in the long run, according to Gabriela Petrea, CEO of Agrana Romania. "Political turmoil and uncertainties with regard to corporate taxation, decrease of public investments, poor accession of EU funds and unreasonable political measures aimed to increase budget's income are adding grey shades to the economic forecast," she told The Diplomat-Bucharest. "Moreover, multinational companies are targeted as 'cash cows' for much-needed resources to support pensions and salary raises in the public sector. Labour costs increase, driven by higher income in state-owned companies, is also a cost factor that may considerably change the premises of our future operational and investment plans. Only an exceptional agricultural year may help a little to address such imbalances forecasted for year's end and 2018. Despite such adverse conditions, Romania is still a stable market, EU-prone and quite a visible and reliable partner for US and EU business partners."
Petrea thinks that the EU sugar sector is approaching a milestone in its almost fifty years of quota-system history; cancelation of production quotas as of October 2017. "By far, this is the most important challenge in the years to come and it shall completely fade away the actual industry's status-quo," she added. "A more liberal market, closely tied to international volatility and production surplus/deficit represents a boost for higher competitiveness in a commodity market. Agrana has a strong presence in deficit sugar markets and the changes ahead may turn into opportunities that should lead to the company's development. Along with beet farmers, Agrana agreed on a market-price-dependent beet payment model, thus securing and even increasing the much-needed raw material supply for years to come."
The company is by far the largest sugar beet processor in Romania, processing more than half of Romanian beet stock and being the only white sugar exporter.
In the last fiscal year, Agrana Romania recorded a loss of 44.5 million RON (almost ten million Euro). The yearly-consolidated turnover in 2016/17 is 779 million RON (173 million Euro); 90 per cent representing sales of white sugar.
Lacerta Winery to invest in technology and IT
The economic environment of Romania is basically very good, with high growth rates, low taxes, a fight against corruption, high internet speed, young, very active and motivated people, and good foreign investment, Walter Friedl, Managing Partner of Lacerta Winery told The Diplomat-Bucharest.
In his opinion, the challenges are the complicated political situation including an unclear future fiscal environment. "One can have the impression that there are fights between the old and new style politicians, and of course there are the urgently necessary investments in infrastructure," he said. "There is a big lack of skilled professionals because so many skilled people work abroad. Very interesting is the market potential of Romania. Many investors see the growth and the potential of the Romanian market. Romanians like to consume and spend money and salaries are growing fast."
Lacerta's managing partner said the company is growing nicely due to the growth potential of the local consumers, increasing salaries, and predicts this trend is to continue this year. Friedl said they will invest in technology and in their IT system, with the investment value to depend on the EU funds available.
Set up in 2002 and worth nine million Euro, Lacerta Winery sold its first bottle of wine in 2011. The company produces over 250,000 litres of wine annually and has 44 employees.
Schoenherr: Austrian investors focus on developing their business here
Lawyers are in a position where they can easily take the actual pulse of the economy, by looking at the type of mandates they handle, which accurately reflect any changes in investors' business objectives and focus, according to Sebastian Gutiu, managing partner of Schoenherr.
"For the past years, we have been witnessing an increased interest from investors, mirrored by the number of M&A deals closed, the growing real estate market, a revival in financing and new prospects for greenfield investments," Gutiu told The Diplomat-Bucharest. "This year's announced (and much discussed) changes in the tax system have come to raise some concern from investors on how stable local legislation and taxation really is. We have yet to see the results of such amendments actually being introduced."
While for years now Austria has maintained its position as one the top largest foreign direct investors active in Romania, Schoenherr's managing partner said Austrian investors are very knowledgeable of the market and of the local challenges: "Schoenherr has always had a strong client portfolio of Austrian investors active in the region and locally. Due to our long-term relationships with them we can say their focus remains on developing their business here."
As the economic growth continues, Gutiu stated that the positive trend should be maintained in areas such as M&A, real estate, retail, banking and finance, and in capital market.
He explained: "At this point, unless major legislative or macro-economic mistakes are made by authorities, growth remains a matter of momentum. Greenfield investments might be put on hold until a clearer picture is drawn of which of the announced tax changes will actually be implemented and how they might impact companies."
According to the quoted source, the new governing program announced this year has generated concerns that Romania might become a far less stable environment then it had been over the past years. "These concerns have already been publicly expressed by foreign investors, as many of the taxes would directly impact their business in Romania," said Gutiu. "Alternatively, such measures threaten to have a negative influence on consumption levels due to the fact that they affect individuals' income levels. The size and demand on the real-estate market, growth potential in agriculture and forestry, and the need for industrialization continue to make the Romanian market attractive. Hopefully the Government will finalize its quest for money soon enough and get back to the infrastructure projects."
Ever since its market entry, over 20 years ago, Schoenherr has been on a constant growth path and 2017 appears to confirm this ascending trend, Gutiu added. "We are part of a strong regional player but we also manage to secure a steady development in terms of clients, figures and team. We remain focused on our goal to maintain our growth path by ensuring existing clients′ satisfaction, attracting new clients and promptly adjusting to market demands. A particularly important aim for us is the development of our team, to ensure that high quality services are delivered to our clients. Also, we pay particular care to encouraging and supporting our lawyers and consultants in undertaking business development activities. Our core practices remain real estate, corporate and M&A, banking and finance, dispute resolution, followed by competition, capital market, insolvency and restructuring, energy, employment, data protection and white collar crime."
Schoenherr's team in Bucharest is working on a series of large projects for their clients and they anticipate that by the end of the year they will announce some new M&A deals, banking and finance projects, real estate transactions, and also some capital market projects, as well as litigation and arbitration mandates being closed.
"We aim to further develop our white collar crime practice, as a result of our clients' demand, as well as to adjust to the market need imposed by some upcoming changes - such as the ones in data protection or tax, for instance," Gutiu added.
Schoenherr's team in Bucharest includes 60 lawyers and consultants.
Craciun, BCR Pensii: Romania's economic prospects are worryingly good
Romania's economic prospects are worryingly good in a way that the pace of economic growth, although it is the highest in Europe, raises questions about its sustainability, Radu Craciun, CEO BCR Pensii told The Diplomat-Bucharest.
"There is a strong perception in the business environment that the highly-relaxed fiscal policy will soon be corrected, and this will significantly change the context for companies in Romania. In addition, the economic policies presented in the public space which are withdrawn also create a strong sense of unpredictability."
According to Craciun, Romania will probably have the highest economic growth rate in Europe, powered by consumption. "But this will come with a budget deficit of at least three per cent, rising inflation and a lack of public investments," said Craciun. "I think investors should discover and consider Moldova as a target region, because of its greater potential. Romania will not be able to offer low labour costs for too long and for this reason, the Romanians' education should become a priority for whoever leads the country in the next decade. I think the private companies should have a growing role in developing professional education given that Romanian education suffers from chronic underfinancing."
BCR Pensii's main investment project for 2018 is to update its IT applications and infrastructure. The company's profit for last year was around 9.3 million RON (two million Euro). BCR Pensii has a team of 53 employees.
OMV Petrom ready for an investments activity intensification in the second half of the year
The oil company OMV Petrom posted a net profit of 1.2 billion RON in the first six months of 2017, which is 199 per cent higher than the similar period of 2016, due to sales growth by 25 per cent and an investments reduction.
The sales increased in the first semester of the year by 25 per cent to 9.26 billion RON, due to the "crude oil prices significantly higher and the higher volumes of oil products, natural gas and electricity, partially compensated by the average sales prices lower on natural gas," says a report.
Mariana Gheorghe, general manager of OMV Petrom, explained: "In the first six months of the year, we transformed the favourable market conditions into a solid operational and financial performance. We benefited from growing crude oil prices, solid refinery margins and a higher demand for all our products."
Also, the profit was supported by the elimination of the special constructions tax enacted on January 1. Investments dropped by 32 per cent in the first semester to 913 million RON compared with the first semester of 2016, mainly due to the substantial reduction of investments in the Upstream segment. For 2017, the company initially estimated investments close to 800 million Euro, 40 per cent higher compared with 2016, but revised the budget downwards.
"We revised the investments estimations downwards to 0.7 billion Euro due to the drills portfolio optimization, costs savings and projects revision; however, we are ready for an investments activity intensification in the second half of the year," concluded Gheorghe.
Vienna Insurance Group registered an increase in profit in the first half of 2017
Vienna Insurance Group (VIG) registered an increase in profit in the first half of 2017 primarily due to improvements in their combined ratio and financial result, particularly in Romania (62.9 per cent) and Poland (58.4 per cent).
This was mainly due to the measures taken for long-term improvement in the motor insurance business in both countries. Austria, the Czech Republic, Slovakia and Poland were among the countries making the largest absolute contributions to profit.
"All of the key figures in our 2017 half-year report show an improvement compared to the same period last year. We are also working consistently and efficiently on our 'Agenda 2020' management programme, which has made significant progress since the last quarter, particularly in the assistance area," said Elisabeth Stadler, CEO of Vienna Insurance Group.
VIG generated 4.97 billion Euro in Group premiums, representing an increase of around one percent compared to the previous year. Growth continues to be affected by the decrease in single-premium life insurance business (-24.4 per cent). Excluding single-premium products, the increase was 5.2 per cent.
Profit (before taxes) was 220.5 million Euro, around ten per cent higher than in the first half of 2016. The financial result was 488.4 million Euro, representing a year-on-year increase of around nine per cent.
The Group's combined ratio after reinsurance improved significantly to 96.9 per cent compared to the same period last year (97.9 per cent). The Group's investments including cash and cash equivalents were 36.8 billion Euro at the end of the first half of 2017.
A new VIG assistance company has just been established in Romania. The assistance company successfully established in Bulgaria in 2015 will now also start to provide travel assistance for VIG Group companies in Macedonia and Serbia from autumn 2017.