German investments in Romania: Companies are worried about fiscal measures and infrastructure
Romania still offers good business opportunities, but in order to continue foreign investments and job creation, companies need a stable economic environment, legal stability, well-developed infrastructure, and a functional education system, according to a conjuncture report by the Romanian-German Chamber of Commerce and Industry (AHK Romania). Petre Barac talked to important figures to measure 2017's economic thread.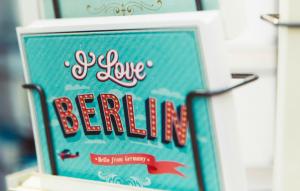 The current economic situation has improved slightly compared to last year, and Romania is slightly above the average of other countries in the region, the reports shows. But as far as the outlook for the Romanian economy and the expectations of their own business are concerned, companies are less optimistic. In terms of investment, fewer German companies than last year said they would make new investments (2017: 37 per cent, 2016: 45 per cent), but more than half of those surveyed said they would increase their number of employees (2017: 54 per cent, 2016: 48 per cent). More than half of the 120 companies with German capital surveyed assess the situation in their branch as unchanged compared to last year, and 14 per cent believe that it has become worse.
Political and economic framework conditions have improved in some respects, but other areas still require urgent improvements. Especially in the fight against corruption, where Romania has made progress in the last two years, there is a significant regression. German companies are also very dissatisfied with the legal stability, being particularly worried about fiscal measures planned for this year by public administration and especially infrastructure. As in the other ECE states, the problem is also the lack of qualified staff.
The area of transport, communications and energy infrastructure is also not appreciated this year, Romania having its last position in the region. 60 per cent of those surveyed are dissatisfied or very dissatisfied. Road infrastructure needs to be expanded and modernized urgently, being a major impediment to investment decisions.
Regarding the predictability of economic policies, the number of German companies dissatisfied with this year has grown slightly this year compared to last year (2017: 47 per cent, 2016: 42 per cent), Romania being in the penultimate place before Bosnia-Herzegovina. It is therefore absolutely necessary to have an improvement and this results from the companies' negative assessment of the current Government: 63 per cent of the companies surveyed are very dissatisfied.
AHK: Romania's economy is okay right now, but there is a real danger that the growth effects will be lost
The current economic situation is favourable due to the consumer-based industries, such as trade or housing construction, according to Sebastian Metz, director of the Romanian-German Chamber of Commerce (AHK Romania).
"The problem, however, is that the effects of consumption-based growth due to wage increases are not sustainable," Metz told The Diplomat-Bucharest. "Some international economic organizations have already adapted their growth prospects accordingly and some forecasts were corrected downwards. What can be noticed is that the investments in the economy were diminished, which produces negative effects. Education is not feeling so good as well and it does not have the financial means to make the necessary investments. So, Romania's economy is okay right now, but there is a real danger that the growth effects will be lost and economic growth will even diminish next year."
Metz said that Romania faces two major dangers. On one hand, consumption spending that led to reduced investments and tax risks and, on the other hand, dependence on major European economies.
"If there are also unfortunate legislative and tax changes, the whole picture is not looking very well," mentioned Metz. "At the moment, we can still talk about the expansion of some companies. New companies are emerging, especially in the field of production, and existing ones are expanding their capabilities. But the activities of these companies depend on the advantages that Romania offers as a place of investment. When these benefits disappear, these companies may be thinking of leaving or diminishing their activity."
In his opinion, Romania will see a strong increase in its current account deficit and risks exceeding its three per cent of GDP budget deficit target: "It will be a question of how to finance this deficit. More foreign direct investment or more foreign remittances are needed, but the likelihood of them growing is low. And then the solution will be to increase some taxes. We believe that 2017 will end well in economic terms, but by the end of the year and certainly next year we will be talking about the dangers for macroeconomics and we will experience fiscal changes."
According to AHK Romania's director, the challenges for Romania would be maintaining a solid and stable fiscal policy, good education policies and a fair public procurement policy in order to move forward with large infrastructure projects. "And here we are not just talking about motorways, but also about the environment and energy infrastructure. If this happens, it will be good for the whole country," he explained.
DHL to upgrade facility in Bucharest for road shipments
International trade between Romania and Germany continues to increase, with Germany being the biggest commercial partner for Romania now for many years. For Q1 2017 the German exports to Romania were at 3.6 million Euro, 10.9 per cent more than Q1 2016, while imports totalled 3.7 million Euro, 29.3 per cent above last year, per statistics reported by The Romanian-German Chamber of Commerce and Industry.
Germany remains the biggest economic partner of Romania, the relationship between states having a very good evolution from economic, politic and cultural points of view. The most recent study confirms the trust of German companies in Romania - 88 per cent of those responding to the questionnaire said they would invest in Romania - according to recent AHK published figures.
In this respect, DHL Express Romania is no exception, according to Daniel Kearvell, general manager of the company. "Germany remains DHL's top trading destination for both export and import express shipments," Kearvell told The Diplomat-Bucharest. "Many of our top customers, particularly in the automotive, heavy industry and manufacturing sectors, are German investments."
In his opinion, Romania's economy will continue to grow at a similar level to previous years; perhaps even faster: "For DHL Express Romania, a key driver will be the extent to which the Romanian economy is able to realize and support the huge potential offered by its entrepreneurship environment, with start-ups being a key opportunity. Our own support and partnerships of such businesses continues to be buoyant, with this segment expected to grow around 20 per cent this year in terms of shipment numbers."
According to Kearvell, the labour pool is becoming stretched significantly in many areas across the country, which is both an opportunity and a challenge.
"Wages are increasing rapidly, and I would say that Romania is already reaching the level - if not having already reached in many sectors - of something above a low-cost environment," he explained. "Quality, service levels and knowledge base are increasingly key factors for investors looking at Romania, as well as the lower cost labour pool."
In 2017 DHL Express Romania registered some of the best growth figures in its recent history, according to its general manager: "This is in large part due to the investments we have made into our operations in recent years: upgrades in our infrastructure and fleets being two prevalent examples of this. The international ecommerce business, which is starting to increasingly drive export shipments from Romania to the world, is another major driver of this success. DHL Express has seen the share of e-commerce deliveries grow from about ten per cent in 2013 to more than 20 per cent of international volumes in 2016. Cross-border online retail is predicted to grow at twice the rate of domestic e-commerce until 2020. In the same time, the main challenges highlighted by consumers to cross-border purchases relate to logistics, trust, price and customer experience - and DHL is prepared to meet all their expectations. This segment in Romania grew by 15 per cent versus last year, and we anticipate this continuing and likely gaining pace in the coming years."
Talking about the company's investments, Kearvell mentioned an upgrade for part of their fleet, and an expansion of the Cluj facility. "We also intend to invest in an upgraded facility in Bucharest for our road shipments, which will be going live in the coming months," said Kearvell. "DHL is extremely committed to the recently-announced 2050 strategy aimed at delivering Zero Emissions. This ambitious aim is reflected by our significant investments in a modern, green fleet. Under the DHL Go Green programme, we are very aware of our responsibility to the environment here in Romania. One good example of our company - and our employees'- engagement with the wider community - is our commitment to plant 2,000 trees in Romania, which will take place in the coming months. This is part of the group's commitment to plant 1,000,000 trees every year."
In 2016 the company registered a turnover of around 54 million Euro and for this year they are anticipating double-digit growth. Currently, DHL Express Romania has a team of around 450 employees.
Gothaer aims to reach break-even and strengthen their financial position
The Romanian economy has all the resources and the potential for a success story, maybe even more than other countries, Anca Babaneata, CEO Gothaer, told The Diplomat-Bucharest. "Collectively though, as a nation, we still have to walk a long mile to maximize and use all the potential the country has," she added. "German companies share the fortunes and losses of the economic environment, just as any other local entity. In this respect, more or less, the starting odds are the same; maybe the only difference is in size of the investments and what companies choose to do in relation to the context and challenges ahead."
According to Babaneata, the biggest advantage that Romania can offer to investors is its mindset; its open, encouraging attitude towards change, towards advancement, work ethics and drive in getting things done. "These apart, next to the attractive labour market of skilled professionals, are an immense unique advantage," Babaneata underlined.
Gothaer has seen a positive development overall with increased business and consolidated partnership.
"But the most encouraging aspect relates to the response of clients and partners and
the feedback we are receiving," said Gothaer's CEO. "Internally, we see a company in development, with positive energy, a lot of ideas. An amazing team that wants to make a standing in the market. The context is without doubt difficult, challenging; I would say even more than in the last years. But the response and reaction of the company to it is of its essence."
Talking about their investments, Babaneata explained: "2017 - 2019 is very important for our company. These are the consolidating years and it is very important for us to continue to build on our strategy. We aim to reach break-even and further strengthen our financial position. To be more and more present as the best, most preferred option of consumers. Our most important objectives are related to constantly improving client experience. Beyond company plans, this is the most important aspect on which we focus and where we allocate energy."
2016 was the year Gothaer regained its pace of growth while managing to maintain control over its portfolio, using instruments developed to achieve performance goals in terms of the financial result. With more than 200 employees, in 2016 they recorded a growth of almost 20 per cent of the gross subscribed premium (97.8 million RON) compared to the previous year.
Continental: Romania is still missing real steps in developing infrastructure
Investments made in production facilities, offices and buildings and state of the art equipment have a great impact on the development of the industries in which German companies are involved in Romania, Christian von Albrichsfeld, general manager of Continental Romania, told The Diplomat-Bucharest. "For example, Continental had, at the end of 2016, 18,200 employees in Romania, from which more than 5,000 are engineers in the development sector," he said. "They create high value through the projects in automotive sector. The technology company generates growth for system solutions serving megatrends like autonomous driving, electrification and digitalization."
Talking about opportunities and threats, von Albrichsfeld said Romania is still missing real steps in developing the infrastructure; also the proportion of skilled people coming from universities is decreasing while skilled workers at the undergraduate level are missing.
The negative influences mentioned by Continental's manager were the following: increase of minimum wage, not being connected to productivity; increase of value of meal tickets, VAT payment split, increased salaries in the public system creating unfair competition to the private sector.
In the time frame 1999 - 2016, Continental invested around 1.2 billion Euro in its Romanian operations. All the corporation's five divisions are represented in Romania. Continental has seven production units and four research and development centres in the cities of Timisoara, Sibiu, Carei, Nadab, Brasov and Iasi. Continental cooperates in a joint venture in Slatina and has a tire distribution centre in Bucharest. Continental had 18,200 employees by the end of 2016 with more than 5,000 working as engineers in research and development. An additional 1,500 new employees will be hired this year in Romania.
SAP Romania to continue the business growth
Business environments are influenced by society, and in Romania there is a change of mentality in how people relate to business in general, Cristian Popescu, managing director, SAP Romania, told The Diplomat-Bucharest: "The growing performance of large companies adds to a developing culture of entrepreneurship. I think the prospects are positive for small companies, the start-ups, but also for the large organizations. Regarding German companies, they enjoy a good reputation on the Romanian market both as business partners and as employers."
According to Popescu, the business environment in Romania is competitive and complex, with various business models. "Also, the Romanian market is extremely dynamic, in full swing, mainly in the digital sector, but also elsewhere," he explained. "This can be both an opportunity and a challenge. Labour market resources are also an important factor in the development of any business, and the existence of specialists, highly trained people, is desirable and appreciated, regardless of the field. For these reasons, it is possible that many foreign investors may want to enter the Romanian markets, but also maintaining a long-term regional expansion plan. It′s a model based on the principle: if you make it here, you′ll make it anywhere."
Expanding its partners network is a constant concern for the company, Popescu explained: "We want to attract new, experienced partners, but we also invest resources in our current partners. Regarding SAP operations in Romania, the plans are for business growth and we are in full execution of this plan. Another important point on the SAP agenda is to support and collaborate as closely as possible with start-ups. We have several projects that we are currently focusing on which include IT and technology entrepreneurs. We want them to become familiar with SAP Cloud Platform, with which they can develop their own IT products."
Furthermore, SAP Romania wants to develop "integrated, safe, efficient solutions with user-friendly interfaces that will bring huge cost benefits to the employee training segment." Artificial intelligence and cloud development are some of the key directions for SAP developed in the last years, according to Cristian Popescu, who explained: "SAP′s success is based on co-innovation and collaboration. We are constantly connected to the needs and requirements of our clients. They are our partners in the present and in the future, because they have the necessary data, the desire to grow and the specific knowledge of each business. At the same time, we are always open to new investment opportunities if they serve the interests of our clients."
The turnover for SAP Romania in 2016 was around 256 million RON with 98 million RON profit. In Romania, SAP has 400 employees.
Hochland to continue investments in their Romanian factories
Becoming operational in 1998 on the domestic market, Hochland Romania, one of the main local players in the field of processed cheese and cream cheese, owns two production units on the domestic market, namely in Sighisoara and Sovata. With around 360 employees, the company aims to continue developing its Hochland and Almette brands and to consolidate its position on the Romanian cheese market.
"Romania has one of the biggest economic growths in the whole European Union, mainly consumption driven which is a good thing for our business at Hochland of course," Erik Hageleit told The Diplomat-Bucharest. "There are a lot of good things happening now in Romania.
"Romania has a certain amount of potential in terms of economy, production, salaries. I think we will see some secure growth for the next years. There is also a constant drive for a better lifestyle. Romania is one of the focus countries for the Hochland Group and as a market leader we want to build the future together. We are very positive about Romania's future and we will continue to invest here. There is a need for predictability and stability, which are important for us, as for any investors in Romania."
According to Hageleit, Romanians tend to be a little bit too critical and not see how much the country has been moving in the past years.
"We had a very good strong development in the last couple of years at Hochland and we will continue to invest in the Romanian market," he added. "2017 seems to be a very good year for us and we enjoy the highest market share increase in both volume and value. We have no plans for other factories in Romania as we are quite happy with the ones in Sovata and Sighisoara. I'd rather invest in these two to make sure they produce more, because there is still potential of course."
Noerr hopes to see a big improvement of EU funds absorption in Romania
German companies continue their investments in Romania and are keen on further developing their businesses here, but the downside is that for some of the companies - not only German ones - Romania is not the only target in CEE that they take into consideration for the future and this has a lot to do with the political turmoil in the past weeks that makes the companies reconsider their approaches, Joerg Menzer, managing partner Noerr Romania, told The Diplomat-Bucharest.
"Romania's picture strongly depends on the economic decisions (fiscal policy, investments, EU funds etc.) the Government takes, and what priorities can and will be set by the companies until then," Menzer added. "I would estimate that there will be no big "game-changers" for the main macroeconomic indicators until December. What I really hope to happen is a big improvement of the EU fund absorption in order to compensate for the losses in the past years and a much stronger policy towards local or international investors."
In his opinion, slowly but surely the missing skilled professionals has become a problem. "Romania already faces a crisis of manpower in most fields, and numerous companies complain about difficulties in finding well-trained people for their development," Menzer underlined. "Finding and keeping professionals is difficult, and unfortunately Romania tends to lose this advantage. To some extent labour costs remain competitive, but this will surely also change in the years to come. The other opportunities that can be emphasized remain few (e.g. rising consumption benefits real estate businesses), and the challenges for 2017 are a stable fiscal policy and further public investments in infrastructure and education. On the other hand, state aid subsidies remain a viable and attractive financing tool for investments or expansion projects for many local or international companies."
Talking about the company's development this year, Joerg Menzer said: "We have had some bigger corporate and M&A projects compared to 2016 that we are really glad about. Also, we enlarged our team in the Warsaw office significantly and were able to tackle several new assignments in Corporate/M&A, Banking and Finance, Real Estate and Intellectual Property in the CEE region. Regarding Romania, the number of projects looks steady and we have some growth signals that will allow us to report positive figures at the end of the year. We always approach investments on a regional scale. We invested a double-digit percentage in business development, marketing and human resources in CEE. The purpose is to keep up with the rising competitiveness, stabilize our main pool of clients and also further elaborate the services we offer."
Noerr has had a successful year, generating a global revenue of more than 207 million Euro in 2016. "Following years of strong growth, Noerr will further focus on business in the high-end sector and will also deliver in the 2017 business year a clear growth in cross-border client work in several practice areas and industry solutions," Joerg Menzer concluded.
Signal Iduna to strengthen their status in the health insurance market in Romania
German companies know Romania's potential for developing a solid business and from an investor's perspective Signal Iduna is confident in the development of the Romanian economy and wants a predictable legislative and fiscal framework, according to Mihaela Druga, directorate member of the company.
"Beyond the recent political developments in the country that resulted in an increase of the Euro-RON exchange rate, we believe that by the end of the year, the country's financial situation will continue to grow, with economic prospects relatively favourable," Druga told The Diplomat-Bucharest.
2017 is a year in which political stability and the maintenance of relatively low taxes will play an important role in foreign investments, she added. "Investors are attracted not only by reduced labour costs, but also by rising labour productivity and highly specialized areas, services, IT, not just production. In the health insurance sector, there have been no recent major legislative changes that would influence the activity in this market. As part of the company's long-term strategy, 2017 is perfectly in line with the accelerated growth and development of a sustainable portfolio. The renewal rate of over 95 per cent shows that our efforts are linked to market needs, and the quality of service and customer orientation have positive effects on our customers′ choices. For the rest of the year, Signal Iduna will focus on ensuring the quality of its services and identifying the optimal solutions for human resources departments in companies."
This year, Signal Iduna launched a car insurance product related to access to medical services. "Complementary business partnerships help us to be closer to our clients' needs, adapting financial products to access healthcare according to the context in which they are needed," said Druga. "At the same time, we work intensively on projects that will substantially facilitate the way of accessing services for policyholders."
According to the quoted source, the health insurance market has gained more and more popularity in recent years: "Products are becoming more diversified, and the need to be supported by quality medical services remains a priority in the local market. The beneficiary of a health insurance policy is at the centre of our attention and every interaction with the service is especially important to us. To this end, we continue to invest mainly in the area of customer service optimization."
Signal Iduna's main goal is related to the sustainable growth of the corporate client portfolio and the strengthening of their status in the health insurance market in Romania. "We want to educate the market, both by offering tailor-made options to customers, but also by transferring good practices to distribution partners," said Druga. "We look at potential projects to address the retail market through innovative distribution products and ways to popularize the health insurance industry′s specificity to brokers and individuals. Our profit is in line with the company′s strategy and our future plans. Signal Iduna Romania continues its positive evolution, with increases of over 20 per cent in each of the last four years."